Why Buy?
Street Style

Hard polycarbonate material

Protects from scratches and dings

Slim, form-fitting design

Smooth high-gloss finish

Easy to snap on and off

Full access to buttons and ports
---
Description
Street Style
The Vans Sticker Collage iPhone 5 / 5S Case is inspired by Vans skate shoes made famous in Southern California during the 1960's.
The polycarbonate plastic gives the Jungle case its low profile, while still being tough enough to withstand everyday wear and tear.
Just snap it on your iPhone 5 and it'll hang on for kickflips, tailslides and anything else you can dream up.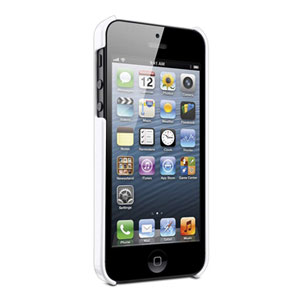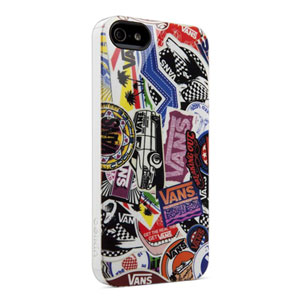 Smooth high-gloss finish
The smooth high-gloss finish of the Vans iPhone case feels great in your hands and provides a snug, comfortable fit just like your favorite pair of Vans.
With the perfect blend of protection and style, your iPhone 5 and iPhone 5S will be as unique as you are.
Easy to snap on and off
The streamlined design of the iPhone 5 Vans Sticker Collage case makes it easy to take on and off, so you can change up your case as often as you change your look.
Full access to buttons and ports
The Vans iPhone 5S / 5 case is designed so that all the buttons, ports and speakers are fully exposed, so you can quickly and easily adjust your volume, plug in your headphones, and connect your charging cable while keeping your case on and your phone fully protected.
---
Key Details
Colour: Black, Blue, Red, White
Part No: F8W315vfC00