Most Useful Customer Reviews
Kevin Gwilliam
Shropshire
Samsung Galaxy S7
21st July 2016
Brilliant bit of kit
I wasn't expecting the quality to be as good as this . I've never owned or used one of these cameras before and I found it simple to use and understand. The waterproof housing works a treat, used it on holiday in the sea snorkeling. I can't compare it to a go-pro or any of the others but it was more realistically price with out the offer than anything else I've looked at , so with the offer it was a great deal.
---
Christopher hill
Wales
iPhone 5s
28th May 2016
Very good for price
What to say about this action cam I like to horse ride and apart from recording days out or away the road is getting a more dangerous place for horses and riders I have tried other cams but the aee action cam has been the best for the price I have saved for ages and ages and finally got a go pro a lot of money and the accessories are price tagged too and it is very good however the aee action cam is a fraction of the price and still as good the colour is not quite rite but I prefer this look as it seems more natural it comes with waterproof case and spare battery plus the option for a lcd screen so you can see what your recording or playback the image settings and battery life match that of the go pro range To add it all up If you have a very good bank account and not to fussed about maybe damage then get a go pro If you don't have money to waste get the best you can with aee action cam
Read 5 customer reviews
|
Write a review
---
Why Buy?
Record your adventures in crystal clear 1080p HD, any time, any place

Tough, waterproof and ready for action

Detachable TFT monitor

Waterproof remote control

A wealth of accessories included

Super lightweight

Micro SD card slot - supports cards up to 32 GB

Rechargeable battery
---
Why not View a video about this product?
Description

Record your adventures in crystal clear 1080p HD, any time, any place
Whether it's tearing down a hill on a mountain bike or surfing the crest of a wave, never miss a moment with the AEE SD22 MagiCam Action Video Camera. Film HD video in 1080p (1920x1080 pixels) or take still images with the 8MP lens. The world is your playground so go and play - and record it all for posterity in glorious 1080p HD! Whether land, air or sea, this camera is ready to follow you into action no matter what. Not much will escape the fabulous 175 degree ultra-wide angle lens.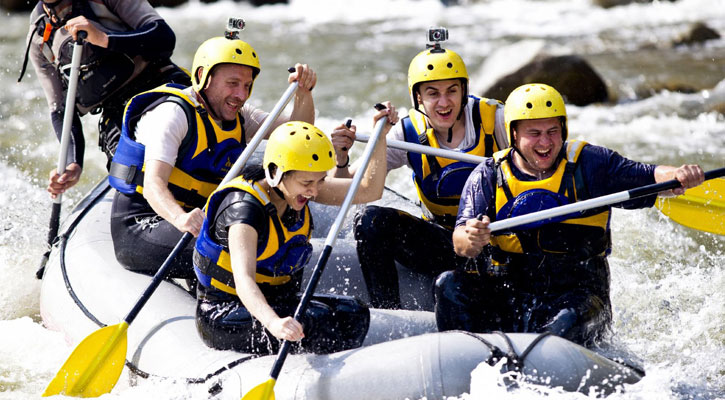 Tough, waterproof and ready for action
The ultra-rugged IP68 waterproof housing provides excellent protection in a wide range of conditions that makes taking video and photo during extreme sports easy and safe. The waterproof rating allows for submersion to a depth of 100 meters, while the sealed housing also protects against dust and debris. Access to the start/stop video and still image button remain, giving you full access to your camera while it stays protected. Any options not accessible directly can still be utilised via the included remote.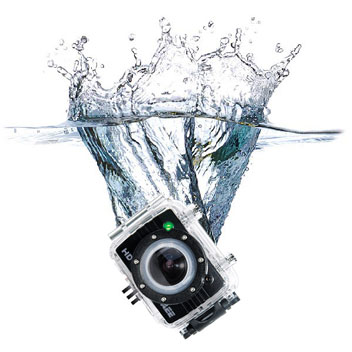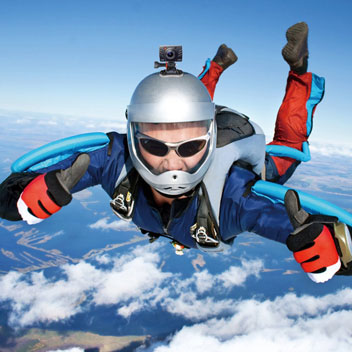 Detachable TFT monitor
Coming complete with a TFT viewing monitor, you can easily compose your shot to make sure everything stays in frame and review your footage afterwards through the playback controls no matter where you are. The detachable element creates endless possibilities, giving you the freedom to position your camera in new and unique locations for breathtaking shots whilst keeping the monitor in hand for comfortable viewing.
Waterproof remote control
The waterproof remote allows you to control the MagiCam from AEE from a distance of up to 10 meters away, this again extends the mounting possibilities and makes shooting great footage from tight and interesting angles extremely easy. This is ideal when the camera is attached to a vehicle or mounted up high for amazing aerial shot.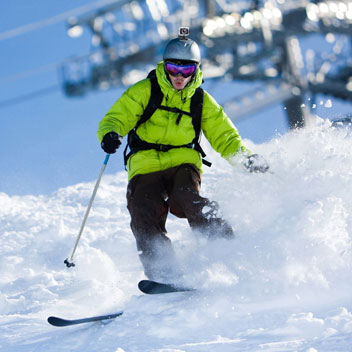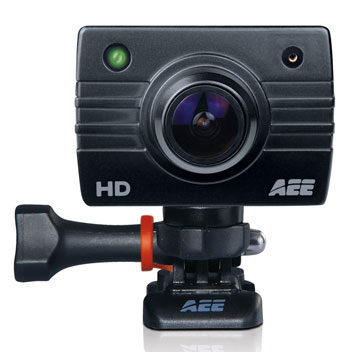 A wealth of accessories included
Coming complete with a plethora of accessories you'll be sure to have everything you need to make the most out of your new MagiCam Action Camera. Included within the kit are mounts for your head and wrist that allow you to capture breathtaking POV shots, a waterproof case and remote control, back up battery, cables and a protective carry case.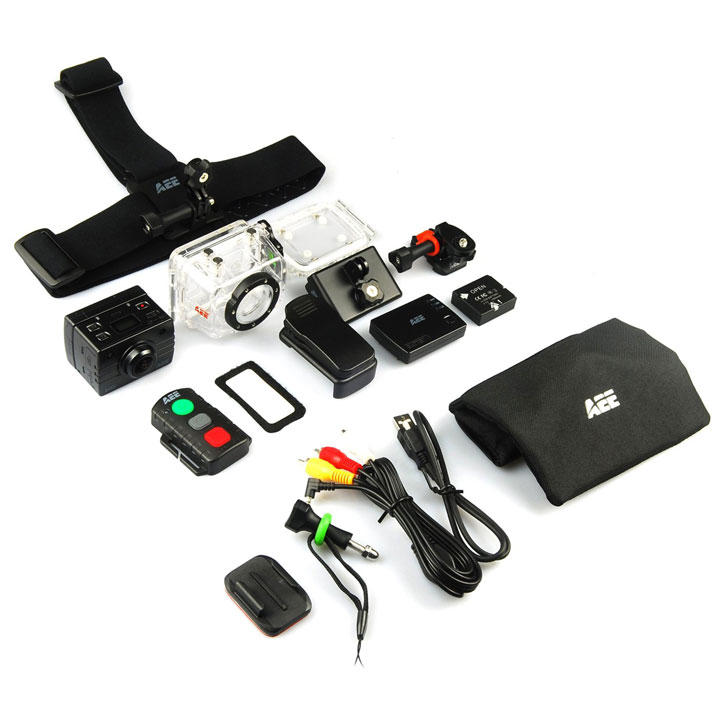 Super lightweight
The camera itself weighs very little, so you won't have to worry about any extra weight. You won't notice it mounted to your helmet or chest and it won't make any difference to your steering through the trails.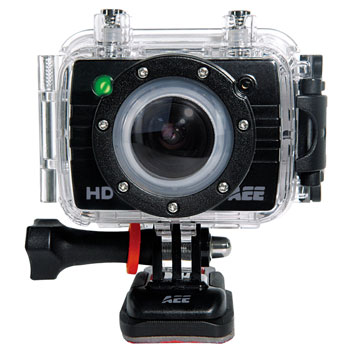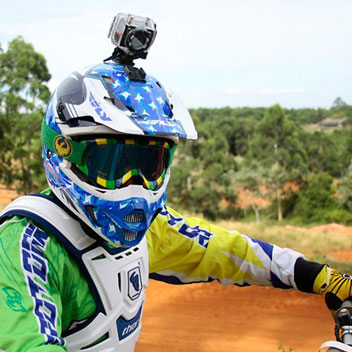 Micro SD card slot - supports cards up to 32 GB
The Explorer Action Video Camera doesn't have any built-in memory, thus a Micro SD memory card of up to 32 GB (not included) should be used to record videos and photographs. SD cards are great as they can be removed and plugged straight into a memory card reader, which many laptops and smart devices now come with. They can also be replaced with a spare on the go if they run out of memory.
Rechargeable battery
The battery will get you plenty of footage. Just plug the camera into your computer or a USB mains plug adapter via the supplied USB cable to charge. The rechargeable battery should be good for 90 minutes use at the highest settings.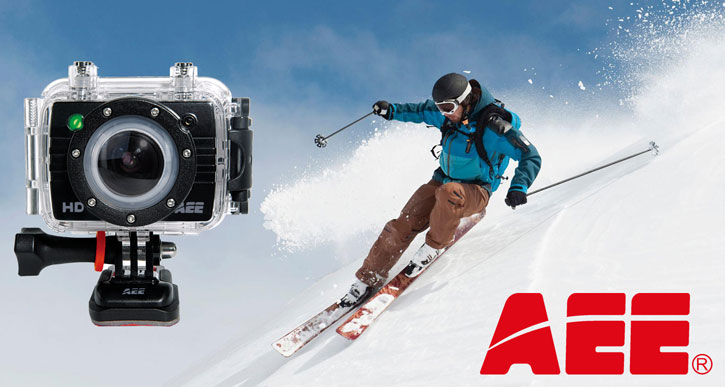 Specifications:
IP68 Waterproof housing, up to 100 m
175 degree ultra-wide angle f/2.6 lens
1080i/60 fps, 1080p/30 fps, WVGA/120 fps
8 MP (3200 x 2400) still images
10x digital zoom
Multiple shooting modes including time-lapse and 10 photos per second fast-shot
Waterproof remote control up to 10 m with clip and strap attachments
Detachable TFT screen to compose shots and view playback
3 exposure modes average, centre and spot for complete lighting control
Night shooting mode - optimal contrast and ISO setting for low-light performance
HDMI and AV outputs to view images and video on a TV or monitor
MOV format video for broad compatibility
Built-in microphone and support for external microphone
Many accessories included such as head strap, pouch, wrist strap, adhesive mounts and connecting cables
Additional specialised accessories available separately Removable rechargeable battery
---
Key Details
Colour: Black
Part No: AEESD22
---
What's In the Box?
AEE SD22 camera
TFT monitor
Remote control
Waterproof case
Waterproof case backup
Camera holder
Standard battery
Back-up battery
Mount connector clip
Flat 3M adhesive mount
Curved 3M adhesive mount
Head strap mount
Screw set
AV cable
USB cable
Waterproof case protection
Waterproof lens protection
Anti-fog inserts
User's manual
CD-ROM
Wrist strap
Pouch