Most Useful Customer Reviews
Garry Symes
United Kingdom
Samsung Galaxy S5
22nd August 2014
Charger and desk stand in one.
This is a great addition to the Samsung S5 wireless charging back. This stops the need to keep opening the small waterproofing door over the USB charging port. Not only does it save doing that but it charges by just laying the phone on the charger or the charger or I have the charger setup as a deskstand as well.
---
benji
cardiff
samsung galaxy s3
27th March 2014
awesome!
There are a few wireless charging platforms out there but this is one of the most convenient in my books. Unlike other charging plates it can be used on a flat surface as a plate or simply transformed into a stand. This stand allows you to charge the phone wirelessly while watching a movie or browsing the internet. no need for anymore pesky cables getting tangles or having to plug in and unplug every time you want to use the device. As with all wireless chargers however, it does take longer to charge the device than direct mains charger. But the coolness of just placing your phone on a shiny slab and watching it charge is worth it!
Read 5 customer reviews
|
Write a review
---
Why Buy?
Wirelessly charge your Qi enabled phone

Drop and go charging anywhere on the pad

Charge in flat or upright mode

Fantastic stand feature

Safe charge protection

LED charging indicator

Stylish compact design
---
Why not View a video about this product?
Description
Wirelessly charge your Qi enabled phone
The Elite CE700 from Adata charges compatible Qi wireless enabled phones without the need for messy cables, eliminating the hassle of having to find, untangle and connect power lines to your phone. This new style brings a simplicity and elegance to your technological life.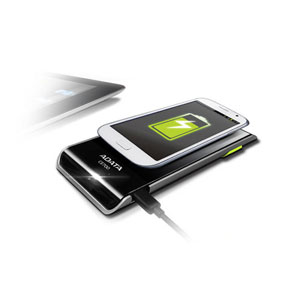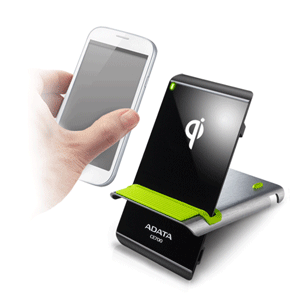 Drop and go charging anywhere on the pad
The easy positioning feature of the Elite CE700 Qi wireless charger allows for greater drop and go convenience. Simply place your Qi enabled smartphone on the dock to begin charging and when you want to use your phone simply pick it up and go, no more constant plugging and unplugging everytime you want to use your phone.
Charge in flat or upright mode
The CE700 can quickly morph from flat to standing charge mode. In standing charge mode the phone may be placed vertically or horizontally on the charging stand, according to the phone size and position of the wireless charging zone. This allows you to adjust the height of the phone on the charging stand, a feature unavailable on many other wireless chargers, perfect for charging your smartphone whilst you view media or read your emails.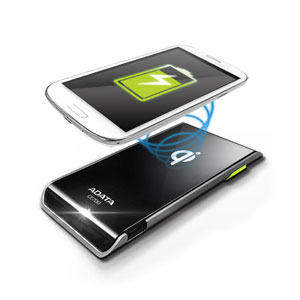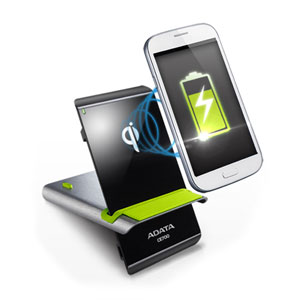 Fantastic stand feature
When not in use the Elite CE700 doubles up as a fantastic desktop stand. Allowing you to use all of your phone's features while your doing something else.
Safe charge protection
Equipped with charge protection the CE700 ensures the utmost safety, giving you full peace of mind that your phone will stay safe at all times.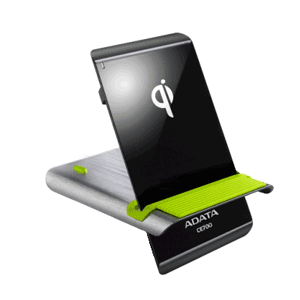 LED charging indicator
The Elite CE700 features an intuitive LED charge indicator, allowing you to see the wireless charging status at any given time.
Stylish compact design
The ergonomic curved edge design is made more comfortable to the touch through the use of premium materials. An aluminum back panel combined with an anti-slip rubber surface on the charging pad makes the CE700 beautiful to the eye as well as to the hand. Compared to the majority of upright wireless chargers on the market, the CE700 has compact body that radiates slim style.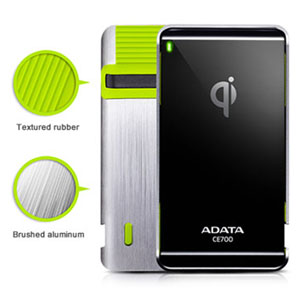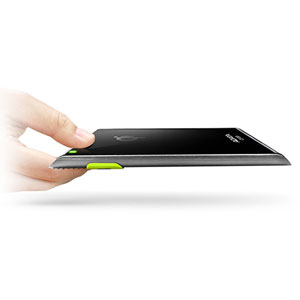 PLEASE NOTE: Not all handsets support wireless charging 'out of the box'. Certain smartphones will require an adapter to be able to perform wireless charging, please check your phone supports Qi wireless charging before purchasing.
Specifications:
---
Key Details
Charger Type: Charger Adapters
Colour: Black, Green
Part No: CE700