Why Buy?
Designed for the Nexus 5

Sleep/Wake function

Built-in viewing stand

Opens and closes with magnetic clasp for ease of use

Stitch finishing, for a stylish look

Aperture at the back for camera use

Lightweight yet sturdy, offering good protection

Pouches inside for credit cards etc
---
Description
This leather style wallet stand case keeps your Nexus 5 secure and enclosed, featuring a secure magnetic clasp to seamlessly hold your phone.
Opens and closes with magnetic clasp, for ease of use
The magnetic fastener on the case will ensure that once closed, your phone will stay safely protected within the case and will prevent it from coming loose.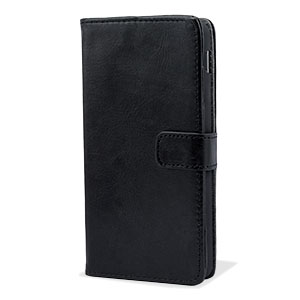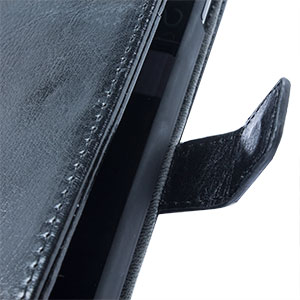 Sleep/Wake function
The Adarga Premium Wallet Stand Case is compatible with the Google Nexus 5's sleep/wake function. Simply open the case and the Nexus 5 magically wakes up. Close it and the Nexus 5 automatically goes to sleep, no need to press any buttons. This Wallet Stand Case doesn't just protect your Nexus 5, it keeps it ready to go whenever you are and saves battery life for when you need it most.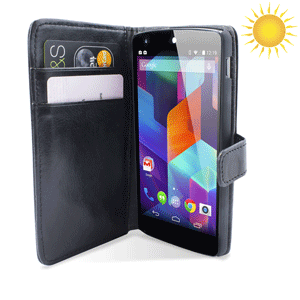 Stitch finishing, making this case look more beautiful
The case features stitching around the exterior contours of the case, which gives a luxurious impression and feeling for the case.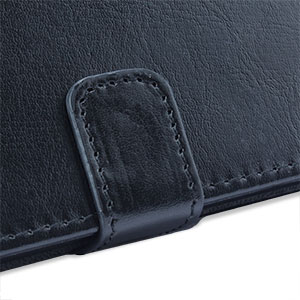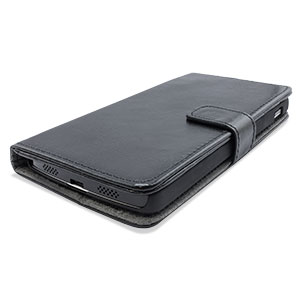 Built-in viewing stand function
Not only is the Wallet and Stand case incredibly slender but the back cover is designed to allow the Nexus 5 to fold onto itself horizontally. This creates the perfect viewing stand for watching movies, listening to music or even web browsing.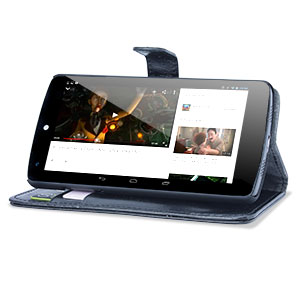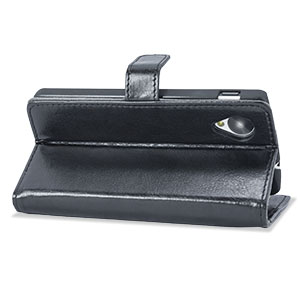 Protection for the Nexus 5
The case has been specially designed for the Nexus 5 so you are giving the best possible fit. Underneath the sturdy leather style casing is a strong plastic frame that will keep your handset safe and protected.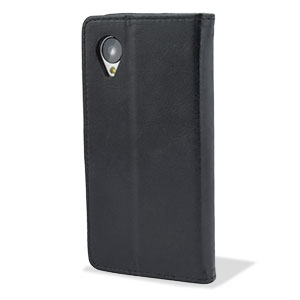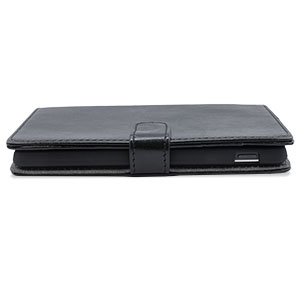 Pouches inside for credit cards
Who needs a wallet? This thoughtful design has it covered with inner pouches specially designed to hold credit cards, store cards, driving license or anything else of similar size.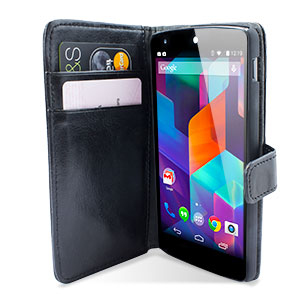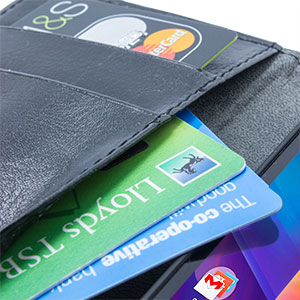 Technical Specifications:
Dimensions: 140mm x 75mm x 15mm
---