Most Useful Customer Reviews
azizur rahman
birmingham
xperia z2
8th December 2014
Best. Case. Ever
To me a phone case has to have quite a few features, this is the only one with the following in order of importance: 1. built in stand 2. good protection and material (includes front cover, not those damn covers for the back which make no sense to me) 3. reversible magnetic strap 4. at least 1 card slot with 1 note slot (this has 3 card slots + the note slot) I always search for hours before finding a case for a new phone and hate if something just doesn't do the job. If there was one thing I could change about this cover, it would be to have an opening for the magnetic charger part, (although I had always cut out a bit from cases to charge while the phone was covered) or to have the opening reversed which would allow access to the usb and charging side of this phone. This was my first order from MobileFun and they were quick to deliver and provided an email to confirm when it had been dispatched, will be happy to order from them again.
---
Mike Paterson
Chesterfield
Sony Z2
17th May 2014
Exceptional Wallet from an Exceptional Seller.
For it's price what a lovely smartphone wallet. Saw this advertised on Mobilefun but needed to know if there was an additional slot to hold money notes. True to form as before, Mobilefun were quick to reply and answered each further question I put back towards them. The following day I ordered the case and as before a text message informed me the item had been dispatched and would be with me very soon. The following day the item arrived packaged excellently, so much so I have kept the outer packaging to use for sending photos through the post. Now this wallet case is not one of your expensive name brand items but where it lacks in a label it makes up for in quality. It is easily worth the pricing of the 'posh brands'. Nice to see the Sony Z2 fits snug; easy to insert and take out but fits like a glove. The 'snap on' that holds the Z2 is of a softer material that does not scratch or damage the phone yet you know it is held securely in place. The wallet holds 3 credit cards and money. Initially tight which is what I expected but over time the front cover will wear and bed in very well. I have no issues in leaving 3 credit cards, a few money notes and the Z2 in the wallet. Certainly saves you having to take with you a phone and wallet. Note the case also acts as a stand to view movies etc. this is achieved by hinging the back cover which bends to support the phone in the wallet. Overall, worth every penny and as I would expect well done to Mobilefun. You did it again guys...... A very happy customer.
Read 13 customer reviews
|
Write a review
---
Why Buy?
Opens and closes with magnetic clasp, for ease of use

Stitch finishing, making this case look more beautiful

Built-in viewing stand function

Protection for the Sony Xperia Z2

Pouches inside for credit cards
---
Description
This leather-style wallet stand case keeps your Sony Xperia Z2 secure and enclosed, thanks to a secure magnetic clasp, which seamlessly holds your phone in place.
Opens and closes with magnetic clasp, for ease of use
The magnetic fastener on the Adarga case will ensure that once closed, your Z2 will stay safely protected within the case and will prevent it from coming loose.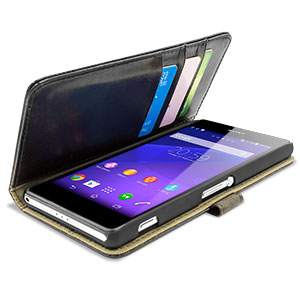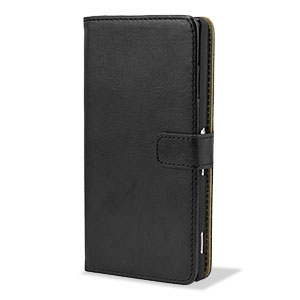 Stitch finishing, making this case look more beautiful
The Adarga leather-style wallet stand case features stitching around the exterior contours of the case, which gives a luxurious impression and feeling.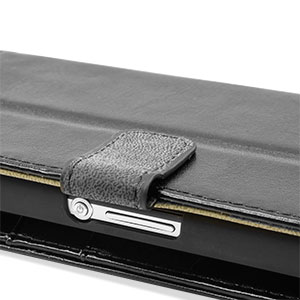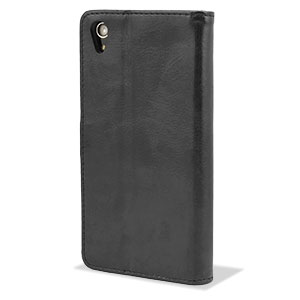 Built-in viewing stand function
Not only is the Wallet and Stand case incredibly slender, but the back cover is designed to allow the Xperia Z2 to fold onto itself horizontally. This creates the perfect viewing stand for watching movies, listening to music or even web browsing.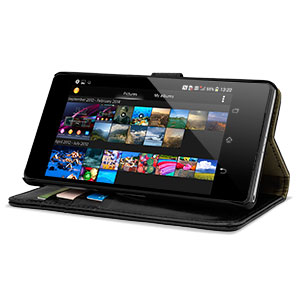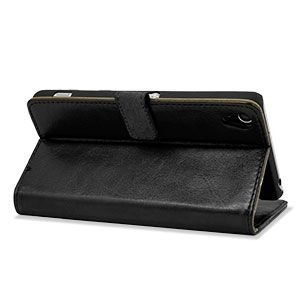 Protection for the Sony Xperia Z2
The case has been specially designed for the Xperia Z2 so you are giving the best possible fit. Underneath the sturdy leather-style casing is a strong plastic frame that will keep your handset safe and protected.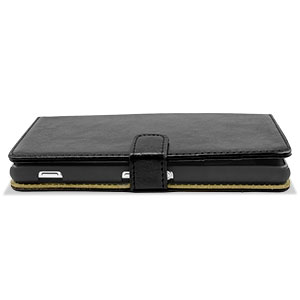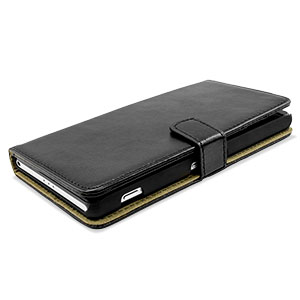 Pouches inside for credit cards
Who needs a wallet? This thoughtful design has it covered with inner pouches specially designed to hold credit cards, store cards, driving licence or anything else of similar size.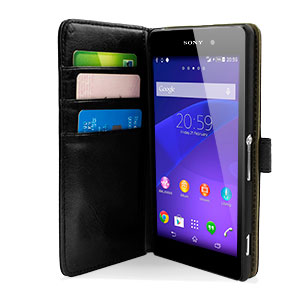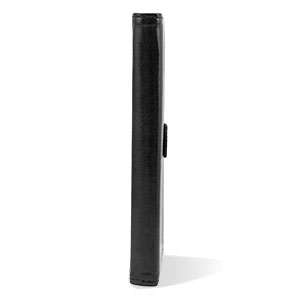 ---