Sorry, but MFX Amazon Fire Phone Screen Protector has been discontinued and is no longer available to order. For your convenience we've selected some alternative items that we think you may be interested in.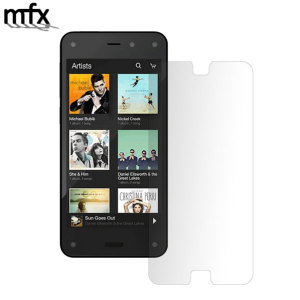 MFX Amazon Fire Phone Screen Protector
Product Reference: 49285
Write a review
John Pritchard
mid wales
31st March 2015

amazon fire screen protector
very poor
The tabs to split the protector wont release from the main part lots of air bubbles so in the end had to bin it I have fitted these items to other phones and had no problem dont know if this is a one off or not maybe a faulty one ???
MobileFun Reply:
Hi John As you say may be faulty, please consider returning your item.
Did you find this helpful?