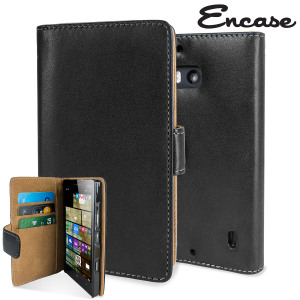 Adarga Nokia Lumia 930 Wallet Case - Black
Product Reference: 47556
"good"
"Perfect for the job"
This item is covered by our
Christmas Extended Returns Policy
Write a review
Geoff
Bournemouth
13th November 2014

nokia 930
good
The case is better than I expected in fact its very good . Clips around the phone securely yet can be removed quite easy. Can also be used as a wallet ( nice idea) . Highly recommended.
Did you find this helpful?
---
Jan Piwowarczyk
London
13th November 2014

Nokia Lumia
Very good holder
I have to just write I am really satisfied with the product. I am vegetarian and do not wear any leather stuff it is really hard to get one but in this case quality is even better than genuine leather.
Did you find this helpful?
---
Andy Burgess
Dorset
3rd November 2014

Lumia 930
Fantastic!
Fits like an absolute charm, and now my piece of mind is better as I am clumsier than most. I've dropped it twice since having the case and there's not a mark on it! Would recommend to anyone
Did you find this helpful?
---
Steve Chmiewliski
Weston-super-Mare
8th August 2014

Nokia Lumia 930
Perfect for the job
After upgrading my Lumia 920 to the 930 I wanted to keep it looking like new. I previously had a similar case to this for the 920. When it arrived it was better than expected. It holds the phone very securely and has the benefits of being able to store credit cards, receipt's and money. This is just perfect for me as I don't even have to take my wallet with me.
1 of 4 found this helpful.
Did you find this helpful?