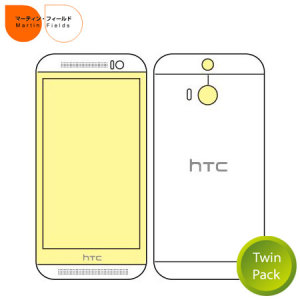 Martin Fields Twin Pack HTC One M8 Screen Protector
Product Reference: 45002
Also available:
This item is covered by our
Christmas Extended Returns Policy
Write a review
Josef Rambousek
Czech Republic
28th April 2014

HTC ONE M8
Screen Protector
Very easy to install. (I have experience and this went very smoothly and quickly like newer before) Tip for you. (If you do not want dust .... Make installation in the bathroom, turn on the water and let the room fill with damp, aply then) Protectors for camera lenses too.
1 of 1 found this helpful.
Did you find this helpful?