iGo Aluminium Stylus - Blue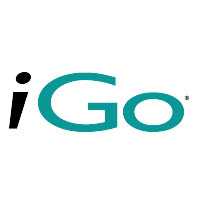 Product Reference: 44189
"Write on!"
"The only stylus that works faultlessly"
Also available:
This item is covered by our
Christmas Extended Returns Policy
Write a review
Mick Young
Portsmouth
6th November 2014

Nexus 7
Write on!
I just wanted something that would actually work with my Nexus 7 tablet - I've tried others which didn't work. Not only does this one work, it works well, is nice to use & also as a bonus looks good!
Did you find this helpful?
---
Finspeak
London
5th May 2014

iPad 3
The only stylus that works faultlessly
I've had many different styluses however this is the only one that has no drag, and that works perfectly for drawing and sketching as well as writing and generally operating the iPad. Don't be put off by the fact it is thicker than many other styluses. When using it, you can draw or write as thinly or delicately as you want, or as thickly and heavily. This, for me, is the perfect stylus. The only drawback is the absence of a clip to hold it in a jacket pocket, however as the stylus is not sharp, it can safely be carried loose.
Did you find this helpful?
---
Mick
Martock, Somerset
3rd May 2014

Samsung Galaxy Tab 2 10.1
My Best Stylus Yet
I've tried a number of different styli on my tablet. They've all been ok, but that's all I can really say about them. Then I decided to try a couple of these. They are a fair bit heavier and larger than any others I've seen - but in a good way. They are hexagonal in diameter and this makes them very easy to hold and use. Also they don't give me aching fingers I hope that I can get some more when these eventually wear out. I am very pleased indeed with them, and wouldn't hesitate to recommend them.
2 of 2 found this helpful.
Did you find this helpful?
---
Charles Stewart
United Kingdom
3rd May 2014

Asus Google Nexus 7
Good for Nexus, will be perfect for iPad users.
It worked perfectly for me. But as my sister and mother both use iPads, these styluses will make excellent 'gifts' for them. Excellent delivery as usual. Thanks Mobile Fun.
Did you find this helpful?
---
Miodrag
Serbia
14th March 2014

nexus 10
Fine pen
Great product..responsive, heavy, but very well balanced with cyber fancy look..Shipment to Serbia works excellent..I got item in 6 days..bravo MFun
1 of 1 found this helpful.
Did you find this helpful?