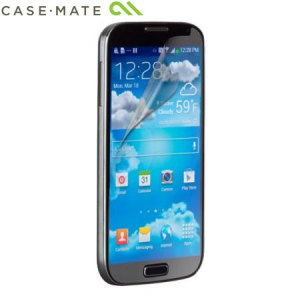 Case-Mate 2 Pack Screen Protector for Samsung Galaxy S5

Product Reference: 44001
"Great Item"
"good prompt service as usual"
This item is covered by our
Christmas Extended Returns Policy
Write a review
Kristen Bogan
Unknown
10th September 2014

Love it!
Great and easy to apply screen protector. Instructions were helpful. Prices was reasonable. Would recommend this product to someone else!
Did you find this helpful?
---
Ashley Gavin
St. Helens
27th April 2014

Samsung Galaxy S5
Great Item
Brilliant item. Attached to screen with ease and no bubbles using the applicator provided.
1 of 2 found this helpful.
Did you find this helpful?