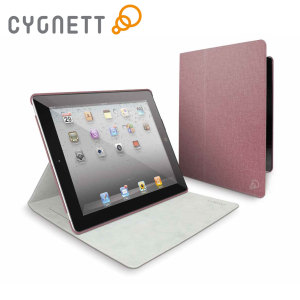 Cygnett Cache Folio Case For iPad Air - Red
Product Reference: 41655
"Nice slim iPad air case"
This item is covered by our
Christmas Extended Returns Policy
Write a review
John C
Chertsey
29th November 2013

iPad Air
Not Bad - but not quite ideal
There seemed no point buying a highly portable tablet and putting it in a really chunky case, so this minimalist case really fitted the bill. The thing is made of a canvas like material, the back of which seems to have been treated with some kind of resin to make it rigidly hold the iPad - the front is relatively flexible. The case is very thin but feels tough and well made. The only problem is there are no magnetics in the case so the automatic on/off feature of the iPad won't work - this is a pity as it lets the case down. However, the sleep/wake button is easily accessible, so you just have to use that. The internal credit card holders are a bit of a gimmick in my view. All in all quite a good product - however, the omission of the on/off feature is a shame.
3 of 4 found this helpful.
Did you find this helpful?
---
Anonymous
Shropshire
23rd November 2013

iPad air
Nice slim iPad air case
This iPad air case is good quality and looks very nice. It is very slim, doesn't add bulk, fits very well and makes a perfect stand. It's exactly what I was looking for.
2 of 2 found this helpful.
Did you find this helpful?
---
Paul B
Kent
2nd November 2013

iPad Air
Good, but......
This was one of the few case available at the same time as the iPad Air came out, so choice was a little limited but this one seemed to look the best and have good functionality. It is very well made and looks expensive. The iPad fits relatively well although it does protrude a little one side. This may change over time I guess. The two card pockets are a nice addition. As I understand it the case it meant to support the sleep/wake function of the iPad. Mine does not. I have checked the settings on the actual device and they are active so if must be the case. Not a deal breaker but annoying in the fact that it is meant to work.
2 of 3 found this helpful.
Did you find this helpful?