Sorry, but Gear4 CoverStand for iPad Air - Black has been discontinued and is no longer available to order. For your convenience we've selected some alternative items that we think you may be interested in.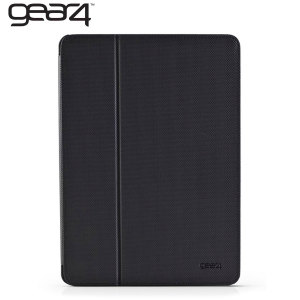 Gear4 CoverStand for iPad Air - Black

Product Reference: 41627
Write a review
Al
Unknown
15th December 2013

iPad Air
Magnets-what magnets?
Originally wanted the Apple case but read several reviews stating bad fit and design, so I decided to try a Gear4 case. My fault, but when I read the description, I saw the words 'magnetic closure' used more than once. So I took this to mean it would wake up or put to sleep the iPad when it was opened or closed. The cover flap does not have any effect on the iPad nor do there appear to be any magnets holding it closed. The case does fit very snugly at the back but I still haven't worked out where the magnets are! Was going to return it but I'd waited so long for it(production problems not Mobile Fun), that my lovely, shiny new iPad was going to get damaged without some form of protection. Have given 2 stars instead of 1 only because it does do the job-sadly not in the way I thought it would. Will probably buy an Apple one now and suffer the loss!
Did you find this helpful?