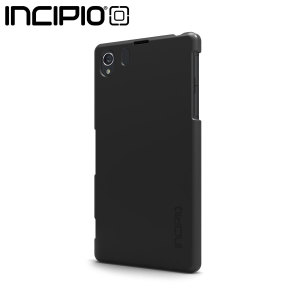 Incipio Feather Case for Sony Xperia Z1 - Charcoal Grey
Product Reference: 41231
Also available:
This item is covered by our
Christmas Extended Returns Policy
Write a review
Oliver Griffin
Toowoomba, Australia
2nd June 2014

Sony Xperia Z1
Incipient case
This case is Toppy-tippers
Did you find this helpful?
---
Ian
Guildford
13th February 2014

Sony Xperia Z1
Stress fractures....
This case looks and feels great, but only after a couple of month use (usually sitting on my desk in the office) stress fractures appeared and then eventually pieces broke off. Not worth the money, and now I have to look for another case.
Did you find this helpful?
---
Anonymous
Portugal
3rd December 2013

Sony Xperia Z1
Great bumper, what I needed!!
I always use bumpers or cases with my phones. But this was the best I ever used... Great look, really lightweight and appears to have some resistance. It's in polycarbonate but didn't slip out of my hands, the phone gains some grip and it's easy to use. I can access to all ports that I use and the corners are also protected. Very thin and didn't add any bulk to the phone. It fits perfectly to the phone.
1 of 1 found this helpful.
Did you find this helpful?
---
Jim
Central Scotland
11th October 2013

Xperia Z1
It's all good....
The case is plastic in nature but has an almost silicone soft/grabby feel to it. Being low profile and lightweight is a plus. This kind of finish is a good compromise between allowing the phone to go in and out of pockets easily enough when needed, but not so easy as to just fall out. Only disappointment is the magnetic charging port on the Z1 being covered, but its not enough to dissuade me from ever getting another Incipio product again. Ordering and shipping from MobileFun was as flawless as always.
Did you find this helpful?
---
Andrew Pilkington
Manchester
11th October 2013

Sony xperia Z1
Perfect!
This is a great case with an expensive feel to it - the back has a matt finish and oozes quality. The only downside for some people may be the lack of a cutout for the magnetic charger, but I don't use this so it's not a problem for me. It's got cutouts for all the other bits - on/off, volume, camera shutter, micoSD and USB slot.
1 of 2 found this helpful.
Did you find this helpful?