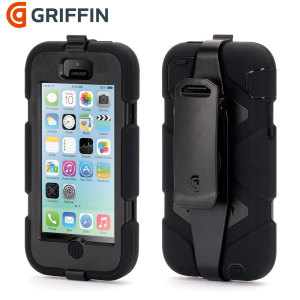 Griffin Survivor Case for iPhone 5C - Black

Product Reference: 41227
"Submersible!"
"The best rugged case for the 5c so far"
This item is covered by our
Christmas Extended Returns Policy
Write a review
serge
bron
12th September 2014

iphone 5c
Bonne protection
Je viens d'acheter la 2é protection griffin. La 1e était pour un iPhone 4S La 2e pour un iPhone 5c J'étais très content du premier et il me semble que le deuxieme est très bon aussi.
Did you find this helpful?
---
Anonymous
Unknown
1st July 2014

Idéal pour les farmer !
Bien antichoc. Dommage que le son soit un peu masqué.
Did you find this helpful?
---
THION
LE PLESSIS-TREVISE
14th December 2013

iphone 5c
Contre l'humidité
Travaillant en milieu extérieur, la coque protège parfaitement contre l'humidité ambiante et la poussière.
1 of 1 found this helpful.
Did you find this helpful?