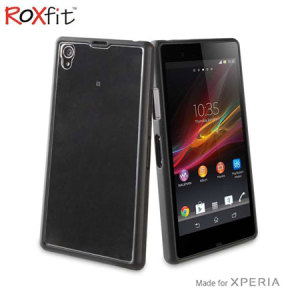 Roxfit Gel Shell Case for Sony Xperia Z1 - Nero Black

Product Reference: 40799
"it does what it said.on the box"
"Roxfit Sony Experia z1 gel case"
Also available:
This item is covered by our
Christmas Extended Returns Policy
Write a review
Cameron
Qld
10th November 2013

Xperia Z1 case
this case is ok, how ever, it covers the port for the sd card and the back clear plastic panel is scratched before you get it. it does make it easier to hold the phone.
3 of 4 found this helpful.
Did you find this helpful?