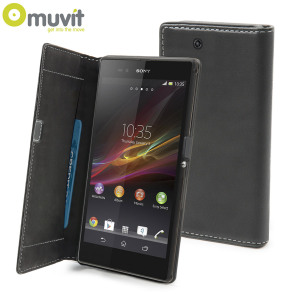 Muvit Sony Xperia Z Ultra Slim Folio Case - Black

Product Reference: 40279
This item is covered by our
Christmas Extended Returns Policy
Write a review
Anonymous
Unknown
9th September 2013

Sony Xperia Z Ultra
Good Enough
Decent build quality. Should offer some protection if you drop your phone due the hard plastic back. The magnet on the front cover is a bit weak and may not hold it shut if shuffled around in a bag. After about a week of regular use the corners and edges on the front cover are starting to look worn and the inside material is slightly peeling away. The stitching should stop it from coming off completely but it doesn't look great. It's good enough for now but I would prefer something more durable or of higher quality.
4 of 9 found this helpful.
Did you find this helpful?