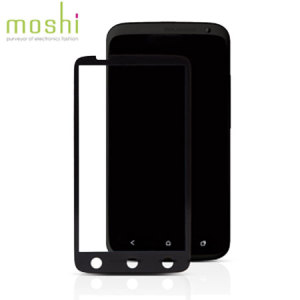 Moshi iVisor XT Screen Protector for HTC One M7 - Black

Product Reference: 40152
This item is covered by our
Christmas Extended Returns Policy
Write a review
peggy
exetrt
24th December 2013

samdung gallaxy S4, iPad 3
must have screen saver
I have been using this screen saver for afew years now and you will never find better i had to buy a different one for my htc1 as at the time they were waiting for them to come in but i will be ordering the moshi iVisor as mine is abit bulky tho good but wont best the moshi i would highly recommend.
Did you find this helpful?
---
christine townsend
Dubbo
19th November 2013

greatest screen proctor
I use these screen proctors for my phone and tablet they are so easy to apply no bubbles and are reusable I love them.i have orded many for my friends
Did you find this helpful?