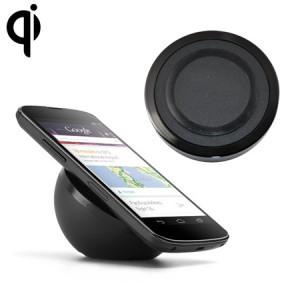 QI Wireless Charging Orb - Black

Product Reference: 39839
"Simple & effective."
"Brilliant"
Also available:
This item is covered by our
Christmas Extended Returns Policy
Write a review
Paul
Fort Wayne, IN
28th April 2014

Takes a little getting used too.
It works as described, but it's angle can make the phone difficult to use if it's vibrating, it tends to slide off the charger.
1 of 1 found this helpful.
Did you find this helpful?