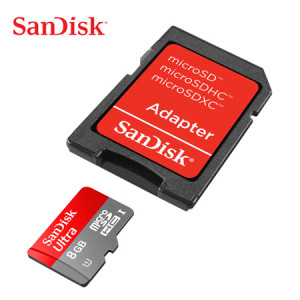 SanDisk 8GB microSDHC and Adapter - Class10

Product Reference: 39583
Also available:
This item is covered by our
Christmas Extended Returns Policy
Write a review
Anonymous
Unknown
15th January 2014

great experience
great product & great price, fast shipping simply awesome service ;)
0 of 1 found this helpful.
Did you find this helpful?
---
Shawn
London
24th August 2013

Samsung S3
very robust
The memory card was alot more robust and well packaged in comparison to previous micro sd cards purchased. Looking forward to loads more pictures and movies.
Did you find this helpful?