Sorry, but InvisibleSHIELD Protector HD for Samsung Galaxy S4 has been discontinued and is no longer available to order. For your convenience we've selected some alternative items that we think you may be interested in.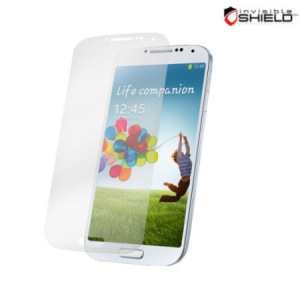 InvisibleSHIELD Protector HD for Samsung Galaxy S4
Product Reference: 39551
"Spot on!"
"Good Protection"
Write a review
Paul
Narberth
23rd November 2013

Samsung Galaxy S4
Spot on!
I upgraded my phone from a S2 to a S4 and I had used the Invisable shield before and it was exceptional! I had the phone for 2 years and the screen looked like new (bar for one nick!). I immediately opted for the same type for my new S4. Application was a doddle and my screen looks like there is nothing on it! Phone use is not hampered at all and swiping is a breeze. I HIGHLY recommend this screen protector.
1 of 1 found this helpful.
Did you find this helpful?