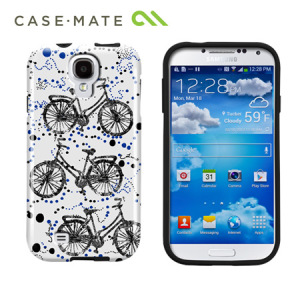 Case-Mate Elizabeth Lambs Afternoon Ride Case For Samsung Galaxy S4

Part No: IMMC026862-AFTRD
Product Reference: 39529
Write a review
bev crossen
bognor Regis
14th August 2014

samsung S4
just the sort of design l wanted
Wanted a cover for my S4 that was nice and bright and cheerful. When it arrived l was really pleased with the design and the colour was more vivid than l had thought. Really pleased.
Did you find this helpful?
---
Katharine
Surrey
12th June 2014

Samsung Galaxy S4
Very nice but pricey
This is really lovely, but why so expensive? Surely it doesn't cost this much to produce? It's quite a snug fit, and a bit tricky to get off, but I really like the look
Did you find this helpful?
---
Claudia
prats i sansor
15th April 2014

s4
perfecto
Es una funda muy bonita i sencilla lo que estaba buscando
Did you find this helpful?
---
Linda
Eindhoven
7th November 2013

samsung s4
niet gekregen zoals vermeld
Ik had een case mate voor de samsung s4 besteld. Maar op de site stond een hele andere foto als dat hij in werkelijkheid was. Gemaild en ze konden er niet veel aan doen. Het was een verkeerde foto op de site. Jammer.... ik mocht hem kosteloos terug sturen en een andere uitkiezen. Of deze houden en bij de volgende bestelling 3.50 korting. Ik heb hem gehouden en bestel hier niks meer. Jammer.... leuke producten
Did you find this helpful?