Sorry, but Mugen Samsung Galaxy S4 Extended Battery 2750mAh has been discontinued and is no longer available to order. For your convenience we've selected some alternative items that we think you may be interested in.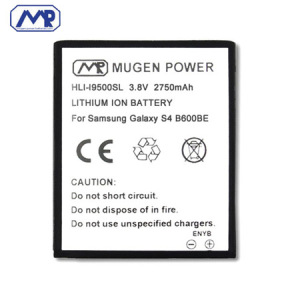 Mugen Samsung Galaxy S4 Extended Battery 2750mAh
Product Reference: 39412
"Great Battery."
"Brilliant Service !"
Write a review
Sean Halligan
Dublin
6th October 2013

Mugen Samsung S4 Battery
I recieved the battery and put it into my phone and this is where the problems started ! if you have a s-view case the back cover will not fit at al,l I thought then I will try the original standad Samsung case which will close but it cases the back of the case to bulge on the left about 1cm down from the power button ,and light can bee seen on the side of the screen which also seems to bulge . on the plus side it dose have better life than the original Samsung battery !
3 of 3 found this helpful.
Did you find this helpful?