Sorry, but Samsung Galaxy S4 Bicycle Phone Holder has been discontinued and is no longer available to order. For your convenience we've selected some alternative items that we think you may be interested in.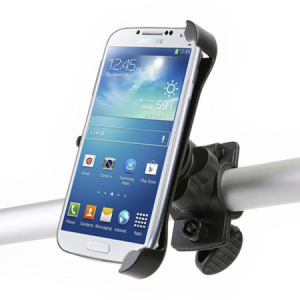 Samsung Galaxy S4 Bicycle Phone Holder

Product Reference: 39075
There are no reviews for your native language so we are showing you all reviews.
This product has been given an average rating of 3.5 by 2 customers. |
Write a review
Anonymous
Unknown
23rd July 2013

Ganz ok, tut was es soll
Benutze den Halter am Motorrad (ohne Windabweiser) Hält super. Leider ist es ein Schraubverschluss, kein Schnellverschluss. Die Platte eignet sich nicht zum oft wechseln. (Dafür hält sie super) Wäre interessant ob der Grundhalter auch eine Platte für andere Mobiles hat. Der Kugelkopf hält gut.
5 of 16 found this helpful.
Did you find this helpful?