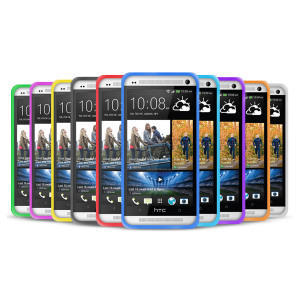 10-in-1 Silicone Case Pack for HTC One M7

Product Reference: 38943
"Great Cover Story!"
"Ideal"
This item is covered by our
Christmas Extended Returns Policy
Write a review
Paul Madden
Birmingham
6th May 2013

HTC One
Great Cover Story!
My son bought a phone. It's no good on it's own. He wanted a cover - you shouldn't buy from any other. Now he can use it in the sun, thanks to Mobile Fun!
22 of 46 found this helpful.
Did you find this helpful?