Sorry, but 10-in-1 Silicone Case Pack for HTC One M7 has been discontinued and is no longer available to order. For your convenience we've selected some alternative items that we think you may be interested in.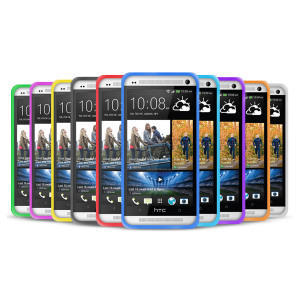 10-in-1 Silicone Case Pack for HTC One M7

Product Reference: 38943
"Great Cover Story!"
"Ideal"
Write a review
Margaret Ryan
Cork
10th July 2015

Great value product
Great value for 10!! Fitted the phone wonderfully & product arrived promptly
Did you find this helpful?
---
angela moyden
plymouth
8th January 2015

htc one m7
simple phone cover
Simple phone cover to stop the back of your phone being scratched and stops your phone slipping out of a pocket
Did you find this helpful?
---
Anonymous
Devon
15th June 2013

HTC one
Ideal
My HTC one kept sliding out of my jacket pocket onto the floor...concrete floors and was not faring well! I just needed a case to stop it being damaged should it fall out again. Why have one when you can have ten? The colour choice is ideal and the cases fit the phone well. Pressing all of the buttons is still really easy so there is no loss of functionality. The cases are not one piece of rubber, but two pieces melted together, as you would expect for this price. As a result, there is a seam along the side of the phone when the case is on, slightly ruining the asthetics and showing its price to an extent. The rubber is not too thick, but is noticeable when holding the phone and some of the cutting is not perfect, but again no impact on use and look (in my opinion). If you want a really smooth and sleek case these are not for you and you will have to spend a lot more, but if you want a case that works well, looks good and is cheap then look no further!
5 of 12 found this helpful.
Did you find this helpful?