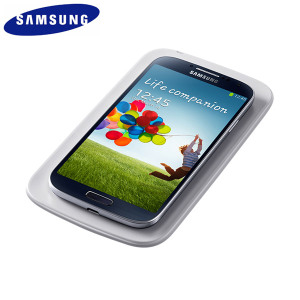 Genuine Samsung Galaxy S4 / Note 3 Wireless Charging Pad - White

Product Reference: 38581
"As expected"
"annoyed with samsung"
This item is covered by our
Christmas Extended Returns Policy
Write a review
Wolfgang Frahs
Berlin
8th September 2013

Warensendung
Sehr geehrtes Team! Erst kürzlich habe ich mir das kabellose Ladepad gekauft. Es ist nicht nur schön anzusehen sondern auch perfekt in der Qualität! Alle Warenartikel, welche ich mir bei Ihnen gekauft habe sind phantastisch u. genau aus diesem Grund werde ich Sie unter Garantie in meinem Umfeld, weiterempfehlen! Liebe Grüsse an das gesamte Team!
3 of 15 found this helpful.
Did you find this helpful?