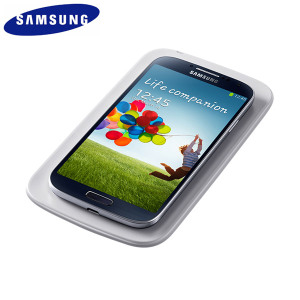 Genuine Samsung Galaxy S4 / Note 3 Wireless Charging Pad - White

Product Reference: 38581
"As expected"
"annoyed with samsung"
This item is covered by our
Christmas Extended Returns Policy
Write a review
Mark
United Kingdom
7th May 2014

Note 3
As expected
I've been using this with the Qi adapter I also bought off mobilefun. Charges quickly given the size of the battery in the note 3 and doesn't have flashing lights and loads of noises like some cheaper Qi chargers. Shame you don't get a UK plug but I just use the one that came with the phone.
1 of 1 found this helpful.
Did you find this helpful?
---
Lindsay
Bournemouth
2nd December 2013

samsung galaxy note 3
annoyed with samsung
I've just spent in excess of £110 purchasing this item and the white charging s view case. They are both very nice, as I would expect given the price. I was incredibly annoyed however that neither came with a usb cable and the charger supplied with the phone is a completely different connection! I now presumably have to spend even more money to get a compatible usb connector so that I can use the charging pad :( Shame on you samsung. Mobile fun however have excelled as usual :)
5 of 7 found this helpful.
Did you find this helpful?