Sorry, but Capdase Ultra Imag ScreenGuard for Google Nexus 4 has been discontinued and is no longer available to order. For your convenience we've selected some alternative items that we think you may be interested in.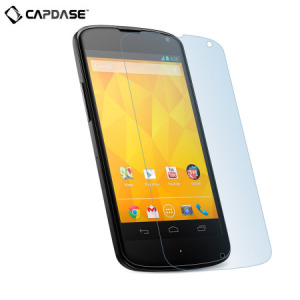 Capdase Ultra Imag ScreenGuard for Google Nexus 4

Product Reference: 37903
Write a review
JvR
Adelaide
11th November 2013

No more grease!
Like: No more greasy screen! I've had this on my Nexus 4 for several days now with heavy usage and no sign of any grease or fingerprints! Dislike: It claims to be "anti-glare". It definitely reduces some glare but is by no means "anti.....". Glare is still noticeable enough to be distracting. Fitting was a nightmare! After several attempts I finally got it on correctly aligned but when I removed the top protective sheet using the special tab, it removed the whole protector! The final result is 2 small air bubbles that despite all my efforts I could not remove. Summary: If all you want is a clean screen and you have patience fitting it then this is for you. However if you want something that really is"anti-glare" and easy to fit then find something else.
Did you find this helpful?