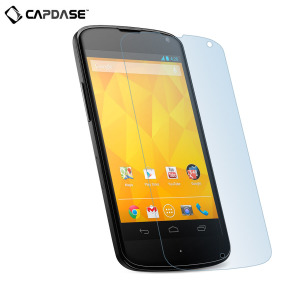 Capdase KLIA ScreenGuard for Google Nexus 4

Product Reference: 37846
"This must be the best one ever!"
"Great screen guard"
This item is covered by our
Christmas Extended Returns Policy
Write a review
Julian
Bulgaria
7th June 2013

Nexus 4
Too little too expensive
I am not handy to begin with so I bought this protector based on the previous reviews of how easy is to apply it. It wasn't. After 2 very bad attempts I had to wash it. It's ok now after the second wet attempt, although not crystal clear. On the good side it's resistant and it did very good with the washing and reapplying several times but I expected more.
Did you find this helpful?
---
yiannisf
Athens
17th May 2013

Google Nexus 4
Fitting instructions invalid!
At first I was really frustrated with it and almost threw it in the bin. No way you will fit this without using soap and water! They should put that on the box! Also It should be a bit bigger though, so as to cover a larger area of the screen. Other than that the screen guard is exactly as described. PS: You can find instructions and videos on how to go about the water and soap technique really easily by doing a search online.
3 of 3 found this helpful.
Did you find this helpful?