Sorry, but Capdase KLIA ScreenGuard for Google Nexus 4 has been discontinued and is no longer available to order. For your convenience we've selected some alternative items that we think you may be interested in.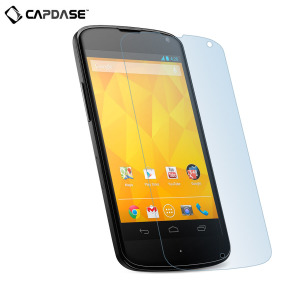 Capdase KLIA ScreenGuard for Google Nexus 4

Product Reference: 37846
"This must be the best one ever!"
"Great screen guard"
Write a review
GC
Unknown
9th April 2013

Déception
Selon les deux avis laissé, je me suis dit que ce produit était ce qu'il me fallait pour protéger parfaitement mon téléphone. Malheureusement, une fois reçu, j'ai rencontré énormément de difficultés à le placer correctement. Beaucoup de bulles d'air se sont formées et même avec une carte de crédit elles persistent. Si vous appuyez un peu trop fort, vous griffez le protège écran, laissant donc passer de l'air et donc, vous donnant une bulle permanente ! Je pense que ce produit n'est à recommander qu'aux habitués en ce qui concerne le placement d'un protège écran car vous n'en avez qu'un seul... À 12€, ça fait cher.
5 of 6 found this helpful.
Did you find this helpful?