Sorry, but Belkin ProFit Armband for iPhone 5S / 5 - White has been discontinued and is no longer available to order. For your convenience we've selected some alternative items that we think you may be interested in.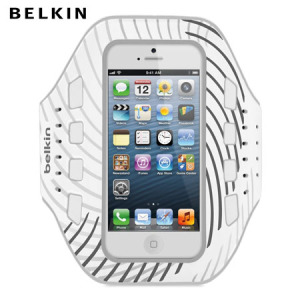 Belkin ProFit Armband for iPhone 5S / 5 - White

Product Reference: 37785
Also available:
This item is covered by our
Christmas Extended Returns Policy
Write a review
Ian Coleman
RUGBY
29th May 2014

Samsung Galaxy Note 3
So far, so good... But check the labelling
A little taken aback by the sticker on the front of the packet that said the armband was for a Samsung Galaxy S5, when in fact I was buying it for my wife to use with her iPhone 5...however, the bar code sticker seemed to suggest it's for the iPhone so she's gone for it. The iPhone fits inside OK. You have to put it in upside down, so that the headphone access hole is near to the actual socket on the pbone. The hole (in the armband cover) is on the opposite side to the socket, which raises suspicions that it is indeed for a different phone. A piece of advice: if you're going to listen to music, get headphones with a 90Degree jack, otherwise the straight ones tend to stick out quite far and get caught on the covering flap. Having the phone in upside down is no bad thing because you can read it when you're on the go. The fact that the touchscreen still works inside the case is a massive bonus. It looks quite big on my wife's arm, but she's not exactly a big girl, so no surprise really. So far, so good... No complaints.
Did you find this helpful?