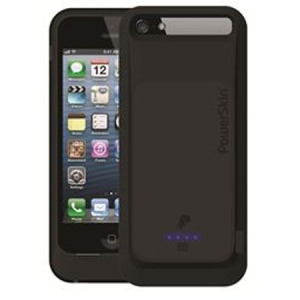 PowerSkin Extended Battery Case for iPhone 5S / 5

Product Reference: 37754
"Amazing!! Can use phone all day long on one charge!!"
"Great product, Delivered on time in good condition"
This item is covered by our
Christmas Extended Returns Policy
Write a review
Disco
Unknown
25th March 2013

iPhone 5
So far so good working well
Had the powerskin for iPhone 5 a few weeks now and working well, only little thing bit annoying is having to hold button for three seconds to turn on and off the powerskin.Sometimes i have to have few attempts to turn the powerskin off after charging as the button so small and holding for three seconds does not always seem to work,there is no problem turning case on though.
1 of 1 found this helpful.
Did you find this helpful?