Sorry, but BodyGuardz LG Nexus 4 Full Body Protector - Twin Pack has been discontinued and is no longer available to order. For your convenience we've selected some alternative items that we think you may be interested in.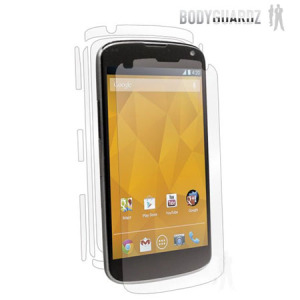 BodyGuardz LG Nexus 4 Full Body Protector - Twin Pack

Product Reference: 37738
"Buy a cover"
"User experience - Pros and Cons"
Write a review
xav
Unknown
27th May 2013

Passable !
Si vous savez déjà mettre des films de protection, je vous déconseille ceux là, car vous payez cher le kit d'installation avec du gel (technique pour les débutants, qui vous permet de repositionner facilement le film avant qu'il ne sèche). Si vous avez gardé le film de protection d'origine à l'arrière du nexus, je vous déconseille également ces films qui ne sont pas donnés. Bref, bonne protection (toute la surface de l'écran), mais la protection de la partie latérale et +/- inutile et enlève du grip au téléphone, et la protection arrière est inutile si l'on a celle d'origine. Tout cela pour très cher. Recommandé à ceux qui n'ont plus de protection d'origine et ceux qui ne savent pas mettre de films (méthode au gel).
1 of 2 found this helpful.
Did you find this helpful?