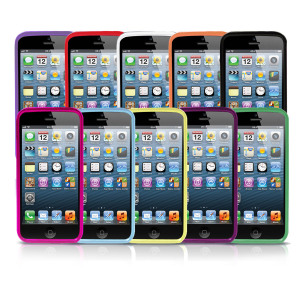 10-in-1 Silicone Case Pack for iPhone 5

Product Reference: 36390
"Awesome"
"Great value and protection"
This item is covered by our
Christmas Extended Returns Policy
Write a review
Hridesh
Mumbai, India
8th July 2013

Didnt serve the purpose
Was very excited for the product, but it doesnt fit fit properly. The colours are vibrant and nice, but cannot be used as protection case. The Quality of the product is ok and not that great.
3 of 3 found this helpful.
Did you find this helpful?