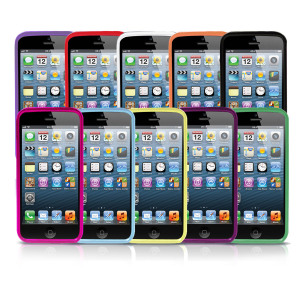 10-in-1 Silicone Case Pack for iPhone 5

Product Reference: 36390
"Awesome"
"Great value and protection"
This item is covered by our
Christmas Extended Returns Policy
Write a review
Anonymous
Unknown
16th February 2013

iPhone 5
Not Great
The quality of this product is not great. The silicone cases are too flexible and there are areas that seem poor quality - such as the part at the bottom of the case. The material also seems to attract a lot of bits like fluff and hairs etc. Put it this way. There is a reason you get 10 for the price their asking!!!
5 of 7 found this helpful.
Did you find this helpful?