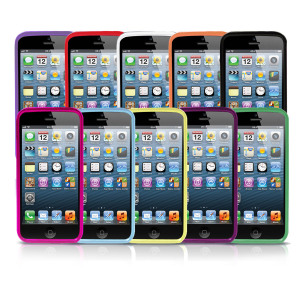 10-in-1 Silicone Case Pack for iPhone 5

Product Reference: 36390
"Awesome"
"Great value and protection"
This item is covered by our
Christmas Extended Returns Policy
Write a review
Stefano
Unknown
10th October 2012

Ve lo consiglio!
Vi consiglio veramente il prodotto. Le custodie aderiscono perfettamente all'iPhone 5, sono semplici, ma molto buone ed avere 10 colori diversi può permettervi di cambiare spesso ;) il tutto per un prezzo davvero competitivo
8 of 15 found this helpful.
Did you find this helpful?