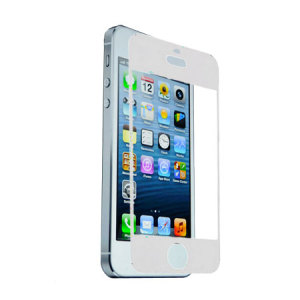 Moshi iVisor AG Anti Glare Screen Protector for iPhone 5S / 5 - White

Product Reference: 36323
"A Must Buy"
"What it said on the tin"
This item is covered by our
Christmas Extended Returns Policy
Write a review
AN
Unknown
17th February 2013

Moshi iVisor AG Anti Glanz Displayschutzfolie für iPhone 5 in Weiß
Die Schutzfolie selbst ist sehr zu empfehlen, da wirklich keine Fingerabdrücke sichtbar. Display lässt sich weiterhin sehr gut bedienen.
0 of 1 found this helpful.
Did you find this helpful?