Sorry, but Power Support Anti-Glare Film Set - iPhone 5S / 5 has been discontinued and is no longer available to order. For your convenience we've selected some alternative items that we think you may be interested in.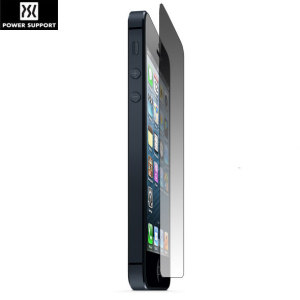 Power Support Anti-Glare Film Set - iPhone 5S / 5

Product Reference: 36255
"Vast improvement"
"Best in show..."
Write a review
Anonymous
Unknown
19th November 2012

iPhone 5 (Black)
Too many holes if putting on a black iPhone
I was very disappointed with this. I've bought a few Power Support screen protectors over the years and it seems they are now cutting costs by creating one film to fit the black or white iPhone. This means 2 unnecessary extra holes if you're putting it on the black one. I think it's a bit sneakily done too as it's not mentioned in the description of the product and the picture is not an actual representaion of what you get i.e. no holes shown. Not exactly "precision cut for a perfect fit". That being said, I can't fault the quality of the protector, it's good as always. Just a shame about the extra holes!
1 of 2 found this helpful.
Did you find this helpful?