Sorry, but Power Support Anti-Glare Film Set - iPhone 5S / 5 has been discontinued and is no longer available to order. For your convenience we've selected some alternative items that we think you may be interested in.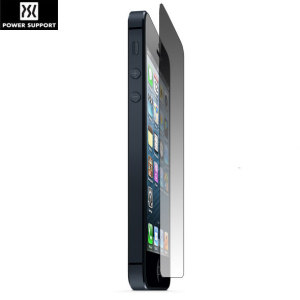 Power Support Anti-Glare Film Set - iPhone 5S / 5

Product Reference: 36255
"Vast improvement"
"Best in show..."
Write a review
Yilmaz
Unknown
20th June 2014

Superb!
Ben weer zeer tevreden over het product en de snelle levering. Een DIKKE winner voor wie een online bestelling wil plaatsen voor zijn of haar gsm! ;)
Did you find this helpful?
---
Anonymous
Unknown
24th March 2014

Iphone 5s
De beste screen-protector!
Deze, relatief wat duurdere screen-protector, is het beste wat je kunt krijgen. Had m ook al voor mijn Iphone 4 en was daarmee zeer tevreden. Het opbrengen gaat super gemakkelijk en je hebt geen last van luchtbellen of onregelmatigheden. De protector is mat (wat prettig kijkt) en de kleuren van de beeldscherm blijven mooi helder. Er zitten 2 stuks in de verpakking waarvan je er waarschijnlijk maar 1 gebruikt want ze gaan zeer lang mee. Je geld meer dan waard en je bent verlost van al die andere waardeloze screen-protectors!!
Did you find this helpful?
---
Kenber
Netherlands
28th October 2013

Iphone 5
Beste Screen Protector
deze screen protector is beste van allemaal, Het is wel jammer dat deze prijs is anders dan andere screen protectors. Deze heb ik speciaal opgezoecht en het is echt Speciaal,. Dus Nmr 100
Did you find this helpful?