Sorry, but Bike Holder for Samsung Galaxy S3 has been discontinued and is no longer available to order. For your convenience we've selected some alternative items that we think you may be interested in.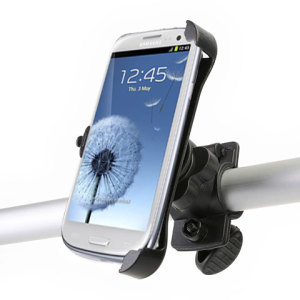 Bike Holder for Samsung Galaxy S3

Product Reference: 35730
Write a review
Michel
Court-Saint-Etienne
11th January 2013

Samsung Galaxy S3
Attention au diamètre de votre guidon
Le diamètre du tube de mon guidon et de ma potence est trop gros pour pouvoir y fixer le phone holder... Vérifiez si le diamètre du tube où vous fixerez le phone holder est bien inférieur à 3 cm. Sinon, comme moi, vous risquez de dépenser plus de 20 euros pour rien... Dommage que la description du produit n'est pas plus claire à ce propos.
7 of 18 found this helpful.
Did you find this helpful?