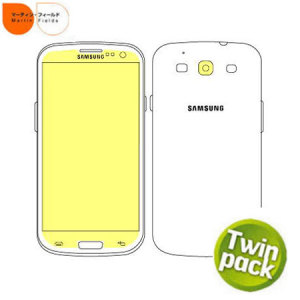 Martin Fields Screen Protector Twin Pack - Samsung Galaxy S3
Product Reference: 35152
"just incredible"
" Martin Fields Screen Protector Twin Pack - Samsung Galaxy S3."
This item is covered by our
Christmas Extended Returns Policy
Write a review
Oliver
Manchester
10th October 2012

Samsung Galaxy S3
Not great
Wasn't happy with this, it collects fingerprints and grease like nobody's business, and not that easy to clean. I'm sure there are better screen protectors out there, as this one is very expensive for what it is in my opinion.
1 of 1 found this helpful.
Did you find this helpful?
---
Alex Chan
Manchester
13th June 2012

Samsung Galaxy s3
Terrible
Seriously let down by this MF Screen protector for the S3, i have always used MF and the quality of the SP is amazing, this time the S3 one is just way below par. The screen protector does not cover the entire front, there is a 5mm boarder around the front of the phone which makes it appear the S3 protector is not the right size. The quality of the SP is there but its just the wrong size. a big 2 stars for it being MF and quality and a -3 due to the size. The size is 5mm around it looks horrible. Its not that bad if you have a bumper but with a flip cover case it looks odd.
4 of 11 found this helpful.
Did you find this helpful?