Sorry, but InvisibleSHIELD Full Body Protector HTC One V has been discontinued and is no longer available to order. For your convenience we've selected some alternative items that we think you may be interested in.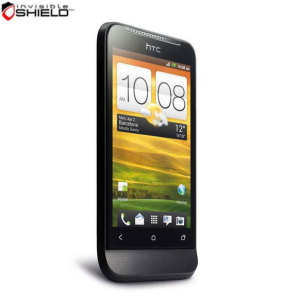 InvisibleSHIELD Full Body Protector HTC One V
Product Reference: 35138
Write a review
John Knill
Bramhall, Stockport.
10th September 2012

HTC One V
Pond life Rescue!
My Golf Trolley, decided to take a runaway dip in the Pond guarding the approach to the fourth green, which I was playing last Monday at Bramhall GC. The golf bag and all it's contents got a full soaking, my brand new HTC One V escaped, thanks to the Full Body Protector and unlike my trolley is working perfectly. Brilliant thanks to all at Mobile Fun.
1 of 2 found this helpful.
Did you find this helpful?