Sorry, but InvisibleSHIELD Full Body Protector - HTC One X has been discontinued and is no longer available to order. For your convenience we've selected some alternative items that we think you may be interested in.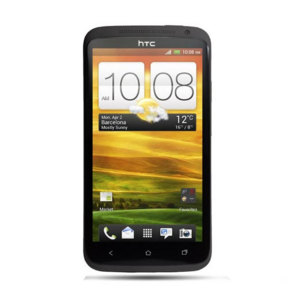 InvisibleSHIELD Full Body Protector - HTC One X
Product Reference: 34792
"Tricky to install, but worth it."
Write a review
Fryst
Unknown
11th June 2012

Tricky to install, but worth it.
This is a genuine Zagg product (as some have wondered in the comments). The film feels tough, but the screen is still bright and sharp. The film does increase friction somewhat, which is welcome on the rear cover, as it makes the OneX much easier to hold. It can slightly interfere with your use of the screen (for instance, when dragging your finger to Trace Type), but you should learn to compensate pretty quickly. Application can be a little tricky. Zagg's site recommends you first apply the back cover, as your mistakes will be less noticeable on the rear, instead of the screen. However, be warned that the back cover is much harder to apply. The front is pretty straightforward, though the film is slightly shorter than the full length of the screen. However, the back film has curved corners and a couple of holes (around the rear vent and camera). These holes can be stretched if you pull too hard on the film or use too little application fluid. You should be fine as long as you're gentle, use lots of fluid (especially on your fingers) and leave the film to set overnight. The complicated installation is a bit annoying, but you do get a tough and high-quality shield for your trouble :)
4 of 4 found this helpful.
Did you find this helpful?