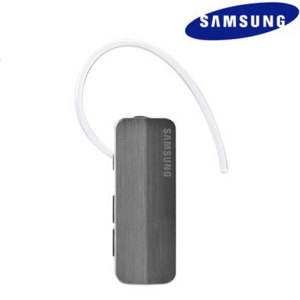 Samsung HM1700 Bluetooth Headset

Product Reference: 34702
"Samsung Bluetooth Headset"
"Best Bluetooth headset I've ever owned!"
This item is covered by our
Christmas Extended Returns Policy
Write a review
Graeme
Bucks
28th June 2013

Apple iPhone 5
Good for user, not for receiver
It is a great headset for many reasons, except for two - people who call you get to hear their own echo, and the answer/make call button is right where your finger presses when you adjust or take off the headset!. As soon as I change headsets, it goes away, so it's definitely headset related. On the positive side, It it easy to pair, is very clear to hear, has useful voice prompts and fantastic battery life.
2 of 4 found this helpful.
Did you find this helpful?
---
Nick Burns
Glasgow
20th January 2013

Galaxy SII
Great quality for the price
Works really well with my phone. If I have any complaint it's that the earpeice hurts the ear even after short use. Maybe a better selection ear cushions would help. However the service from the vendor was very quick.
1 of 1 found this helpful.
Did you find this helpful?