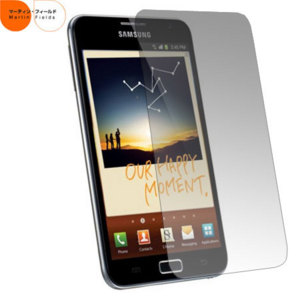 Martin Fields Screen Protector - Samsung Galaxy Note
Product Reference: 33258
"Good protection"
"Same old, same old"
This item is covered by our
Christmas Extended Returns Policy
Write a review
Frank Ince
Barnsley
23rd January 2012

Good protection
Esily fitted and virtually invisible, first impressions were a little marred by the fact there seemed to be a lot of drag on your finger and worse using the stylus caused what appeared to be bad scratches,so after an email to the manufacturer who replied within a couple of hours who informed me the scratches were infact "micro air bubbles" between the glass and the protector and would go away after a few hours. I left it overnight and to my suprise the marks had gone and further use of the stylus caused no new marks, the surface also now felt no different to glass when swiping your finger. So overall this is a great product just needs a few hours to bed itself in before you make judgment on it
1 of 2 found this helpful.
Did you find this helpful?