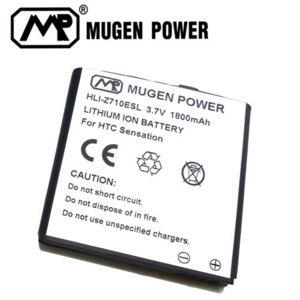 Mugen HTC Sensation Extended Battery - 1800mAh
Product Reference: 30598
"Just what I wanted."
"Excellent battery"
This item is covered by our
Christmas Extended Returns Policy
Write a review
Jayjerry
Uk
8th November 2011

Lasts no longer than Reginald battery
Despite several full charges and discharges this battery does not last any longer than the original battery and that is with no change in use of the phone. Only good as a second battery.
4 of 6 found this helpful.
Did you find this helpful?