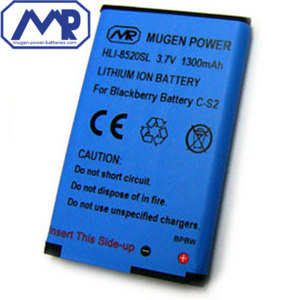 Mugen Blackberry Curve 8520/9300 Extended Battery - 1300mAh
Product Reference: 27943
"battery"
"Extended life battery"
This item is covered by our
Christmas Extended Returns Policy
Write a review
Anonymous
Unknown
10th May 2011

Extended life battery
Yes Mungen does marginaly increase use time before the battery goes flat as usual. Battery life on Blackberry Curve 8520 is scandalously short. Owners should not have to rectify this grave manufacturing fault.
4 of 6 found this helpful.
Did you find this helpful?