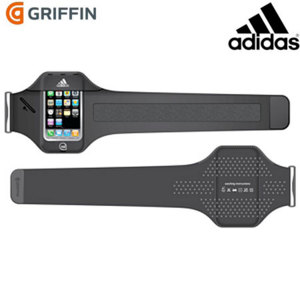 Griffin Adidas Mi Coach Armband For iPhone 4

Product Reference: 25835
"Great item and fits well!"
"Adidas iPod runner armband"
This item is covered by our
Christmas Extended Returns Policy
Write a review
Anonymous
Keighley
13th May 2013

IPhone 4
could be the best
This IPhone armband could be the best if the plastic strap buckle was made of stronger stuff! I tried it as soon as i received it and with no effort at all the plastic snapped at one end - not impressed. I have managed to repair it with a strong paper clip and has been perfect since. Get this improved and it would give it 5 stars.
4 of 4 found this helpful.
Did you find this helpful?