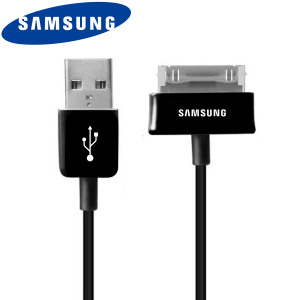 Official Samsung Galaxy Tab USB Cable - 1m

Product Reference: 25796
"excellent"
"Original Samsung Cable"
This item is covered by our
Christmas Extended Returns Policy
Write a review
Lyn
Sydney
30th October 2014

Replacement charging cable
Genuine component, this is exactly what I needed.
Did you find this helpful?
---
Anonymous
Unknown
26th July 2014

it is legitimate.
This product, charger, works just like a normal samsung cable charger, when it chargers it is accurate, when fully charge last way longer. Although thats what a charger is suppose to be, unless it is damaged like what I had which made me get this. It is affordable.
Did you find this helpful?
---
gary price
bridgend
7th November 2013

samsung galaxy note 10.1
the real mccoy
I broke my original charger lead and ordered a replacement from a website. It had a 3m lead which I thought was useful. It would take all day to charge my tablet, possibly because it was not a samsung product. This one, however, is the real deal. The lead could do with being longer, however, as it charges so quickly, it's not really a problem. I won't buy cheap 'compatable with' products again.
1 of 1 found this helpful.
Did you find this helpful?