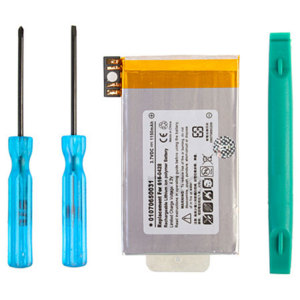 Replacement Battery - iPhone 3G

Product Reference: 18236
"Superb Quality"
"Great price - rapid delivery"
This item is covered by our
Christmas Extended Returns Policy
Write a review
Anonymous
Unknown
12th July 2011

Not the Best
The battery was faulty, and the screw drivers were too big for the iphone.
2 of 2 found this helpful.
Did you find this helpful?
---
cj
Cambridge
24th January 2011

Poor battery life
The iPhone battery is just as fiddly to replace as everyone else suggests, but I succeeded after consulting several YouTube tutorials, and was quite pleased with myself. However the replacement battery barely lasts any longer than the one I took out (less than a day with normal use). And in the process I have voided the Apple warranty so now I cannot get an original Apple replacement battery.
MobileFun Reply:
Please note this is not an extended battery - it is simply a replacement for the original if it has come to the end of it's usable life and is no longer holding a full charge. We do not recommend replacing your existing battery unless it no longer functio
3 of 4 found this helpful.
Did you find this helpful?